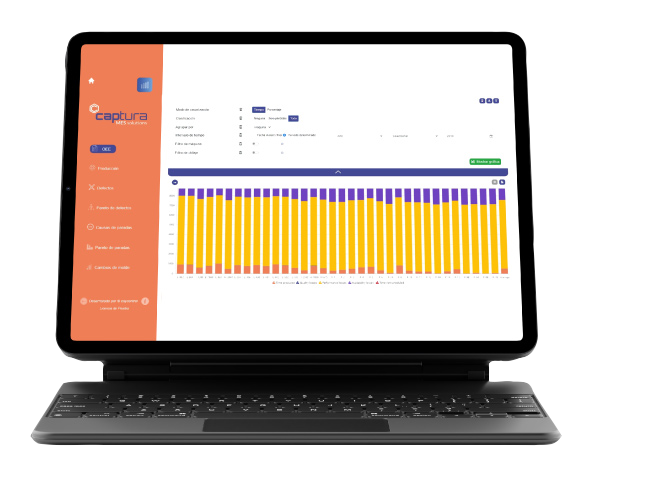 Captura FOS
The first Operating System for Factories, created to digitize and provide intelligence to manufacturing plants
What is Captura FOS?
The first Operating System to manage factories intelligently
The core piece that makes up the nervous system of your factory and connects all the parts of your plant, creating communication channels between physical machines, digital systems and people.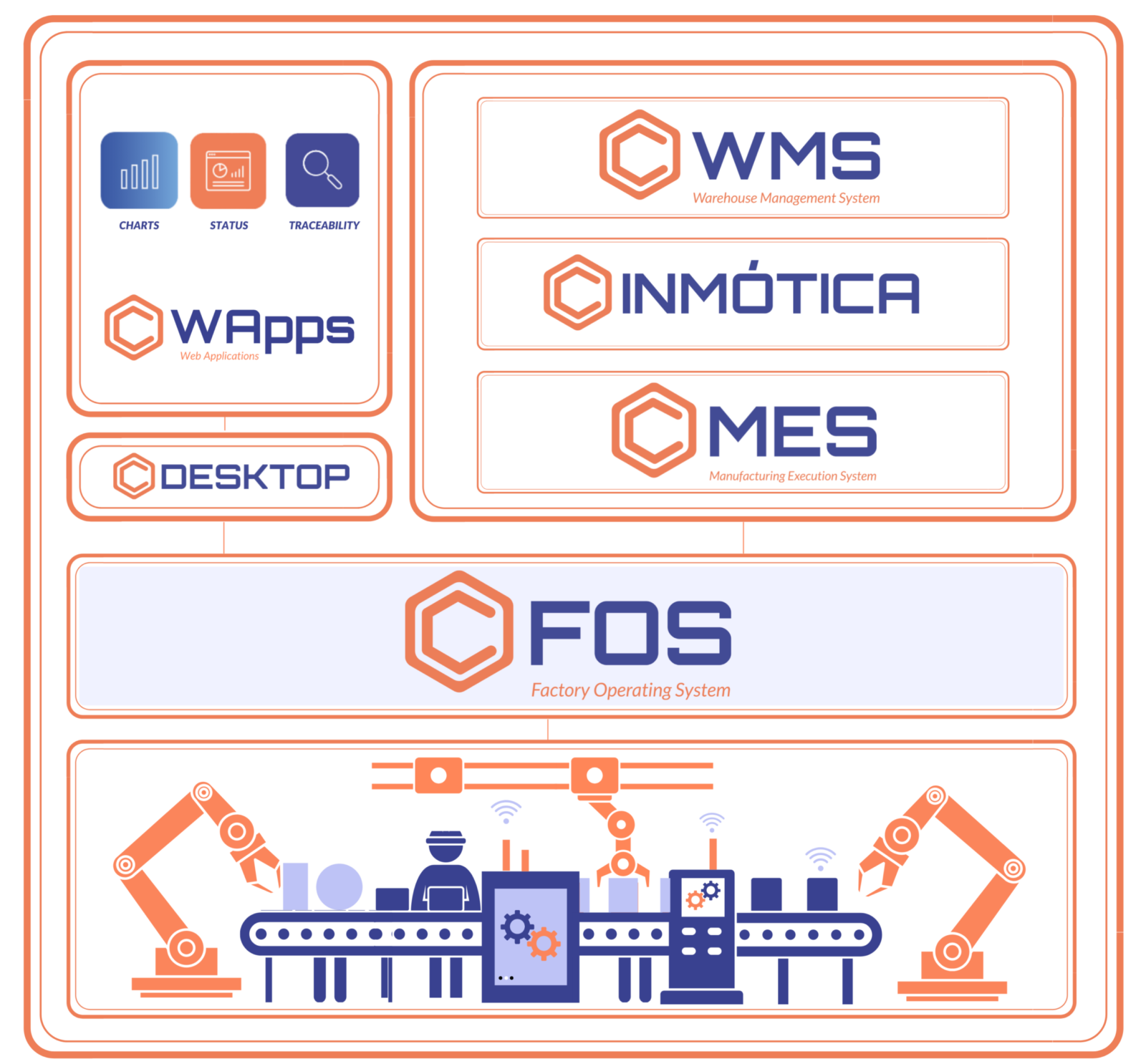 Your whole factory integrated into the same system
Centralized communication
Control everything from one point: machines, digital systems, and people
Enabling technologies
You will be able to integrate all the enabling technologies, manage them and apply them to your factory effortlessly
Persistence
It has a firm and constant data storage infrastructure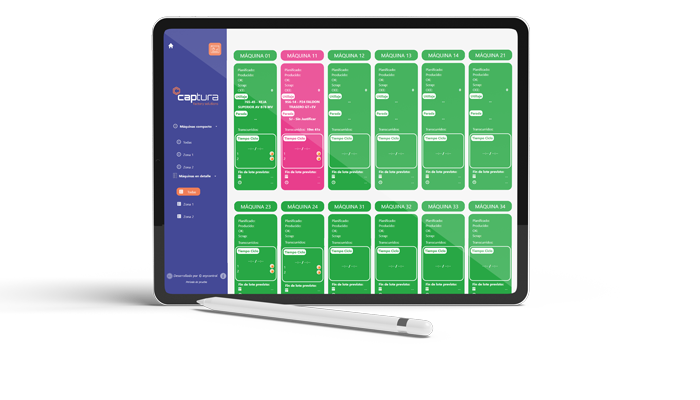 Digital modeling and plant monitoring
Model your plant and check its status at any time, in real-time
Exchange of information
Connect all the elements of the production chain in real-time
Hardware Management
Control all devices: machines, logistics systems, marking systems
Drivers and interfaces
Allows connectivity with all the assets of your company
Communication APIs
For any existing factory system
Customization
Possibility of generating drivers and specific functionalities necessary for each project
Technical service
Support and assistance on the use and operation of the product
Evolutionary maintenance
In constant development, adapting and updating to new needs
Monitoring
Allows you to see the status of all parts of the system in real-time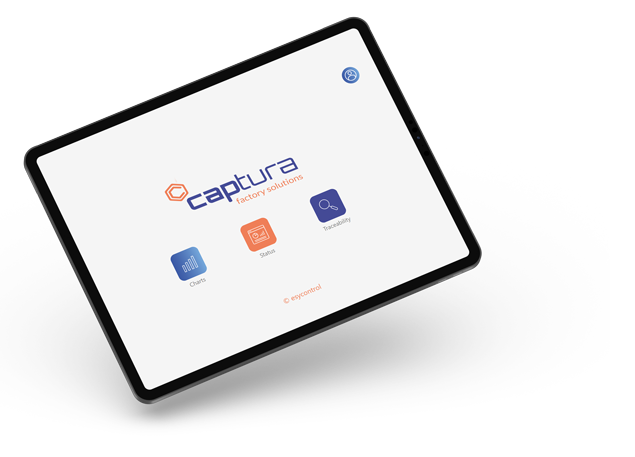 Optimize your productive processes
Welcome to the Smart Factory
All the enabling technologies are integrated into the same system. You can manage and apply them to your factory effortlessly to take advantage of all their benefits and quickly, easily, and efficiently solve complex problems.
With Captura FOS, you will have within reach a distributed system that communicates and connects each element of the production chain (machines, workers, middle managers, managers, external systems, processes, etc.)
Captura FOS generates a constant flow of information in real-time, available to any user.
Let's start working Smart
Turn your production plant into a Smart Factory with our technological solutions. Contact us and discover how to step into the new industrial era. Are you ready?