Making Factories Smart
The result of knowledge and experience
Turn your plant into a
Smart Factory
At Esycontrol we provide the technology that factories need to face the present and future of the new industrial era.
We offer technological solutions for the industry intending to develop simple, reliable, and smart systems that help to optimize and control the production processes of your factory, increasing its competitiveness. We strive to offer the highest quality in our products and service to our clients by working with commitment and great enthusiasm.
Less is more
Simplify your factory's management and increase its productivity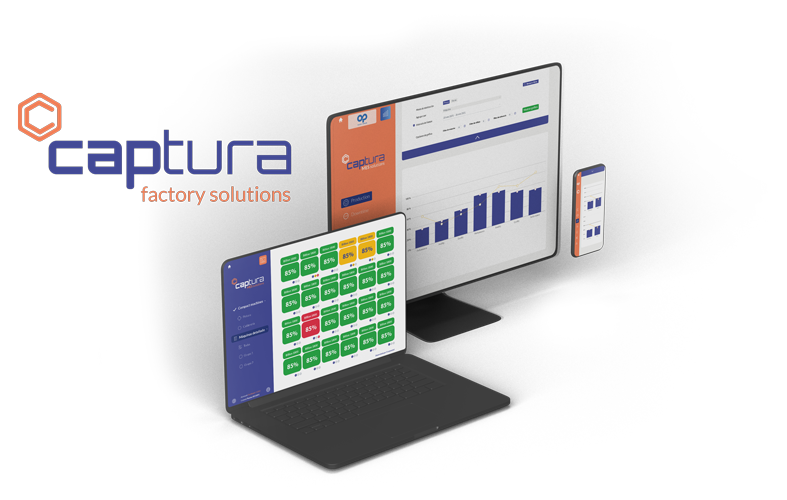 Captura
the system your factory needs to become a true Smart Factory
Simple incorporation of enabling technologies
Efficient management of your factory
Connectivity among all productive assets
Integration of the "Smart Architecture"
More than 20 years introducing
technological advances to the industry
R+D+i
An important part of our resources is dedicated to the development of new products that solve real problems for our customers, applying the latest technologies.
Innovation is our core business and is imprinted in the DNA of the entire Esycontrol team.
Responsability
We put all our efforts into each project so that quality and service are always perfect.
We form a unique team with our clients to ensure that we always achieve the desired objectives.
Training
We promote learning and continuous improvement to offer the most modern solutions to the problems raised.
Our continuous monitoring of technology allows us to provide the most modern and appropriate solutions adapted to the needs of our clients.
Let's start working Smart!
Travel to the future of the industry with our technological solutions!
Are you ready to be part of our history?